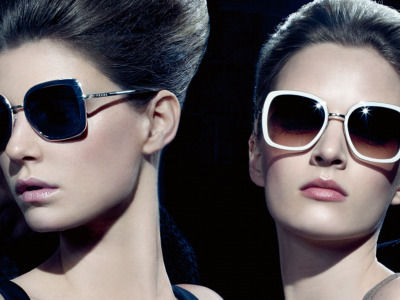 Expect to see more than just a few individuals rocking sunglasses after dark, when Prada unveils its limited-edition Swing Sunglasses collection alonside its fall campaign tonight at Joe's Pub.
Available in stores this October, the $245 sunnies come in black, ivory and tortoise with colored lenses. WWD describes them as an intriguing combo of 1950s glamour and 1990s minimalism.
Prada's choice of venue for tonight's launch, one of the city's most beloved live music lounges—it was also the backdrop of the brand's fall campaign, shot by Stephen Meisel—will play host to both fashion mavens and art geeks alike. The house has invited an illustrious list of comic artists to submit their visions of the Prada Swing "heroine" between July 14-August 31. The winning design will become the virtual face behind the line.
Pretty cool, all around.