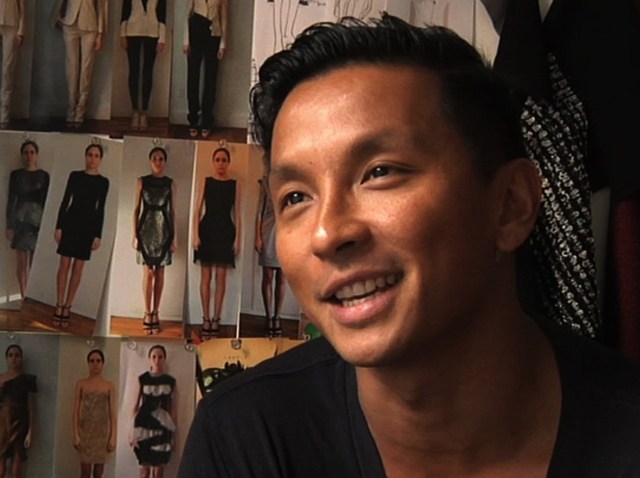 Young smash hit designer Prabal Gurung spoke at the Fashion Institute of Technology Monday, revealing that no only would he love to join a major fashion house, but also that he owes a lot to Oprah.
After graduating from Parsons, Gurung honed his skills working at ladylike power houses Cynthia Rowley and Bill Blass and rather rapidly launched his own eponymous line in fall 2009. After three strong seasons and a blockbuster first runway show this spring, Gurung was enthusiastic when asked whether he'd want to head up a major fashion house. While some designers who've already experienced being part of a larger team and have struck out on his or her own might reject the idea of going back, memo to fashion houses in America: Gurung's willing and able.
Gurung -- who's absolutely disarming and down-to-earth despite such prodigal chops (as evidenced by our charming sit-down with him around Fashion Week) -- told the sold-out audience about his childhood in Nepal, where he was removed from American pop culture, but caught an episode of Oprah in his teens that motivated him to pursue his education and career in the States. Case in point that Gurung seems to achieve what he sets out to do -- Oprah wore Prabal Gurung's dress on the cover of the December 2009 O Magazine.
He also apparently gave hints that a lower-priced line is "definitely in the plan" for his future business. The smart cookie even found the silver lining in a dismal economy, cleverly explaining, "just in case it went wrong, I could blame it on the recession."