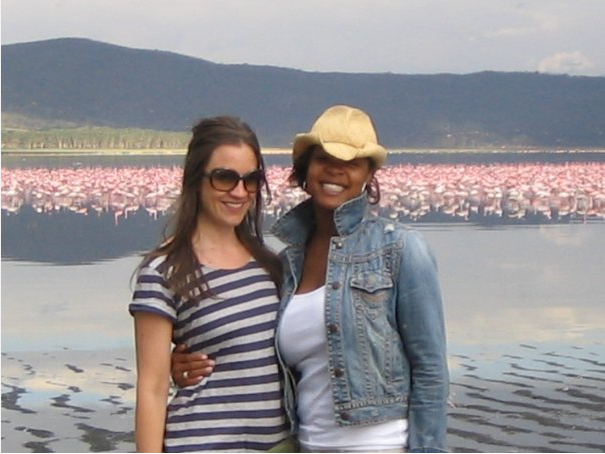 Without Kenya, there would be no Suno. The country has helped define the brand's bright aesthetics and admirable ethics, providing the textiles that are integrated into every collection, and often manufacturing the garments themselves. So when we heard that Nadiyah Spencer, the brand's Director of Sourcing and Production, was wrapping up a visit there, we were mostly interested to hear about the contents of her suitcase.
Nadiyah called us from a cab to the Nairobi airport, and said that as usual, she was packing traditional kangas – picture graphic patterns with contrasting borders – to inspire upcoming prints. She also divulged that for Fall 2011, designers Max Osterweis and Erin Beatty (fresh off a Vogue shoot in Nairobi) were inspired by "NYC cosmopolitan women – their style, their steez," and that the collection will likely play out in a "warm, home-grown palette."
Apparently, we'll also see an increasing role for Kenya in Suno's collection. Nadiyah spent most of her ten-day trip in Nakuru, where the brand is partnering with a factory to establish a floor for making specialized styles like tailored jackets and silk dresses.
The new manufacturing space, arranged according to Japanese principles of kaizen (with circles of small teams working together) should be complete and humming by March, and Nadiyah said she hopes to see 95 per cent of Suno's styles made in Kenya.
"It was really emotional seeing the floor going up," Nadiyah said. "I feel like my work has a purpose. To be an African-American woman, I can't help but be proud."