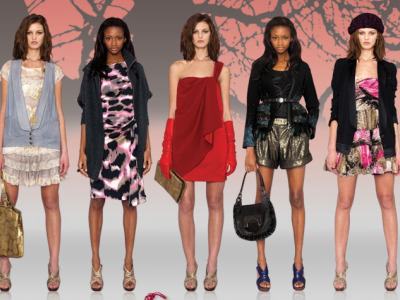 The weekend might already be a distant memory, but the sales continue into the work week, with Lauren Moffatt and Diane von Furstenberg beckoning bargain-hunters right out of their cubicles.
LAUREN MOFFATT
Nothing says summer like Lauren Moffatt's breezy every-day-of-the-week dresses, so take this chance to snap them up, along with tops, skirts and shorts between $70-$120. 214 West 29th Street: June 8-9, 9am-7pm.
COLLINA STRADA & MANDY COON
Take the Mandy Coon edgy-mod ready-to-wear spring merch and pair it with Collina Strada hipster-chic handbags and what've you got? 40 percent discounts for an all-encompassing hot summer wardrobe. Think $299 bags going between $150-$180 and $495 hobos down to $298. You've got to RSVP, so don't forget to do that, and if you do so with Daily Candy's blessing - see here - you get an even sweeter deal. Eva New York, 355a Bowery: June 8 5-8pm.
DIANE VON FURSTENBERG
DVF has grown into our wardrobe's standby wear-everywhere guarantees, so the spring sample is an annual event like none other. Hit up the sure-to-be mania when the good summer stuff goes for up to 75 percent off. 260 Fifth Avenue: June 8-11; Tuesday, 9am-6:30pm; Wednesday, 10am-8pm; Thursday, 10am-7pm; Friday, 9am-3pm.