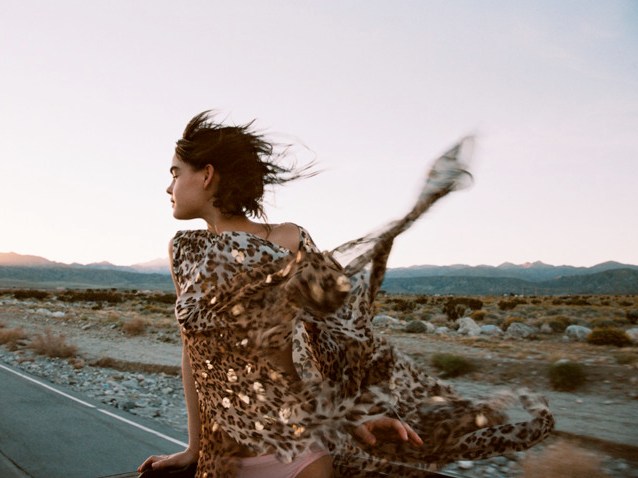 You've likely spotted Tim Barber's work in your mailbox at one point or another, as the photographer has shot lookbooks for the likes of Urban Outfitters, Opening Ceremony and Stella McCartney for Adidas in recent years.
Barber is likely best known, however, for his photo editing work at Vice Magazine during its iconoclastic heyday and, more recently, for curating Tiny Vices, an online gallery of rising design stars.
"I was in 9th grade when I realized photography was the thing I was most interested in," Barber explains. The early realization gave him plenty of time to hone his signature look, which centers around candid and strangely intimate moments: a girl in the woods with her head tossed back back and eyes closed; a bikini-clad babe giggling while someone applies spray sunscreen off camera.
The emotion and feeling of nostalgia inherent in Barber's work might be credited to the family snapshots he treasured as a child. "My parents would show me slideshows when I was growing up -- photos from their lives together before I was born -- and those images have definitely influenced me in a lot of ways," he says.
Of course, as a commercial photographer, Barber can't limit his work to dreamy California landscapes or backwoods hideaways. "I just did a shoot with little kids and the actual puppets from Jim Henson's 'Fraggle Rock.'" says Barber. "It was weird because the puppets had to be meticulously handled and posed, while the kids -- being kids -- were going wild and bouncing off the walls. It was surreal and fun ... and a real test of patience."