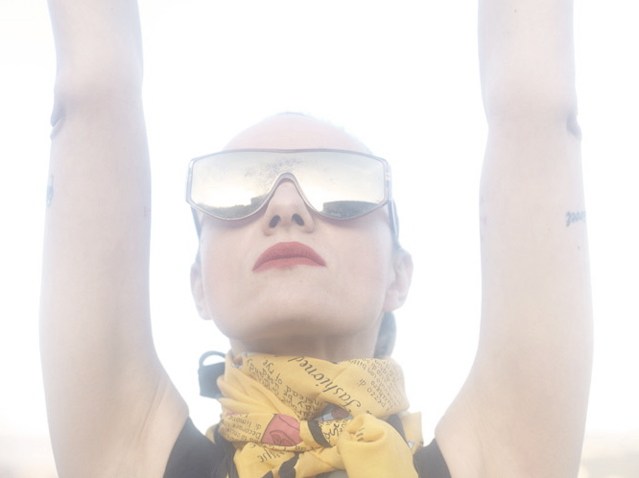 Ten years ago, Olivia da Costa was working at an ad agency that released Air France campaigns shot by renowned photographers like Steven Klein, Liz Collins, and Nathaniel Goldberg. It was only while working on the ads that Costa -- a lifetime "fashion shopper and lover" -- realized that photography (specially fashion photography) was her true calling.
In 2007, her passionate pursuit of photography eventually yielded Please Magazine, an amalgam of cool-girl editorials and original interviews, all with a distinctly French twist. "I was thinking of doing a magazine for many years," Costa explains. "I was just waiting for the right moment, the right team. I wanted something glamorous, fun, aesthetic, chic and Parisian."
It's difficult to identify what, precisely, makes Costa's work for Please so uniquely francais, but it can be at least partly attributed to her spectacular taste in clothes.
"As a fashion addict, I love shooting clothes, bags, accessories -- both in still life or worn," she explains. Costa's body of work calls to mind the quirky editorials of the 1980's, rife with color, light, and exuberant, over-the-top fashion.
Though she typically finds inspiration on the catwalk or the sidewalk, her work at Please eventually yielded some exciting photo opportunities with Chanel.
"Two months ago, Chanel invited me to their cruise show in Cap d'Antibes in the South of France," Costa explains excitedly. "For three days, it was pure of magic! The show was hold at Eden Rock, one of the most beautiful place I've ever been to. All the details of the were crazy, the place, the high jewelry pieces they took for the show, the guests, the Bryan Ferry concert ..."
As for the ladies she'd still like to get under her lens, Costa says she's interested in photographing "women with character, like Charlotte Rampling, Lauren Hutton, Jane Fonda, Kate Moss and Malgosia Bela." Like all of Costa's subjects, we're certain they'd somehow emerge on paper looking even more fresh and effortless than before.