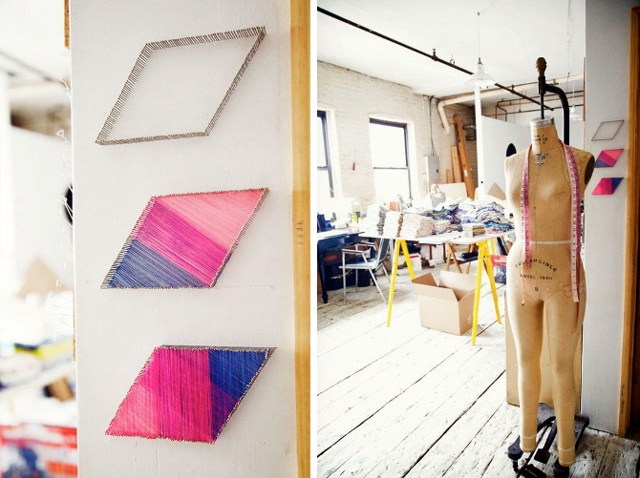 Atlanta native Jennifer Causey was the designated photographer on nighttime excursions with friends before discovering photography was her professional calling.
A self-proclaimed lover of "the simple things," Causey's work reveals an eye for overlooked details and unique particulars, be they on a cluttered dinner table or on the shelf of a designer's studio.
The latter has become fodder for Causey's "Makers Project," an ongoing exploration of Brooklyn designers, jewelers, and food purveyors (including indie-faves Erin Considine and Shabd). "I'm always looking for interesting makers in new genres," Causey explains. "I find them by word of mouth, the internet, newspaper articles, everywhere. I am constantly looking for new people to photograph."
The project is especially rewarding for Causey, who explains that seeing artisans' studios motivates her "to make more things myself, or at least buy things from people who make things by hand. I get to see the hard work, dedication, and love that goes into each thing they make. It's inspiring to talk to people living out their dreams."
Which is precisely what makes Causey's work so engaging, her devotion to her subjects apparent in every sunny snapshot. Now all that's left is a trip to India, where she hopes to photograph even more colorful "makers" in their various marketplaces.