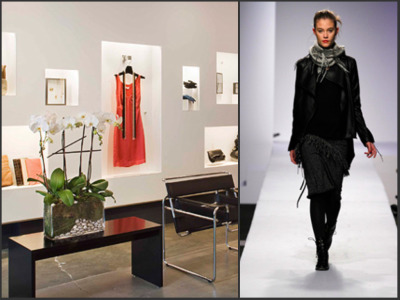 Début boutique is playing host to the Third Annual Parsons Senior Showcase, spotlighting outstanding young grads all week for the shopping public. Here's your chance to know them before they're famous.
The Senior Showcase lineup includes Eileen Choi, Niloufar Mozafari, Dilys Poon, Kevin Joo, Hwany Haesu Kwon, Yujin Kwon, Nicole Mobasser, Laura Siegel, Gilda Su and Catherine Wong, members of the class of 2010 who have proved worthy of the discerning downtown shoppers' eyes and credit cards. Début provides a fittingly nurturing environment for the fledgling designers under its "designers as artists" gallery.
Début is located at 298 Mulberry Street, and the Showcase selection will be available exclusively at the boutique June 15-20.Tonight's kick-off party from 6-8pm unveils the collections amidst the designers themselves and free-flowing champagne.