Brooklyn-based designer Suzanne Rae has had a busy year indeed. With buzzed-about presentations for both Spring and Fall, a flurry of editorial coverage and interviews galore, the designer has certainly earned a bit of downtime.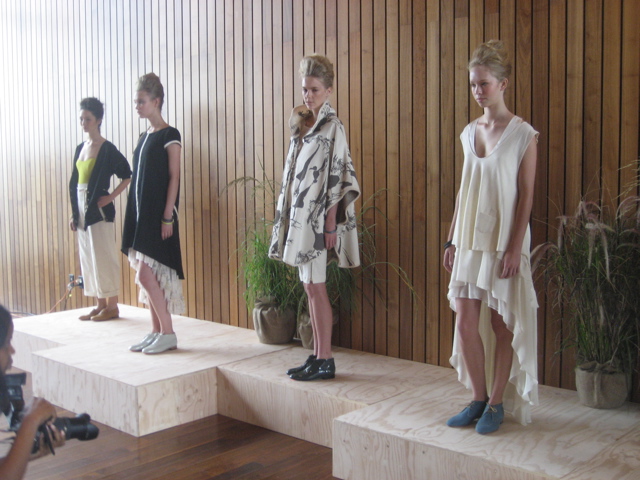 With Memorial Day Weekend fast approaching, we checked in to see what Miss Rae was planning to pack for her long-awaited holiday. Apparently, the number one thing on her list is always a few handy sketch supplies. "Whenever I leave for a trip I always bring my notebook and pencil to sketch and write ideas for my next collection, or whenever something inspires me while on the road," she says. Otherwise, the designer keeps her suitcase simple with ample reading material, funky polarized sunnies and the ultimate all-natural fragrance.
1. Notebook and Pencil: "I love the cheap old school marble notebooks and Sharp twist mechanical pencils. I carry these with me everywhere in case I need to jot down and idea or note ... so that I don't forget!"

2. "The Prophet": "It's my favorite book and I also bring it around with me for some inspiration or reaffirmation; there's a chapter for everything -- love, reason versus passion, even clothing!"

3. Fragrance, Persian Garden by Kuumba Made: "I'm not really into fragrance, other than this. It's all natural oils, really clean smelling and under $10!"

4. Eyeglasses with Detachable Polarized Flip-Up Shades: "I love to wear them with the shades flipped up ... Makes me feel cool. Ha!"

5. Suzanne Rae Hemp Tank top: "The easiest thing to wear ... day, night ... and no need to wear a bra."