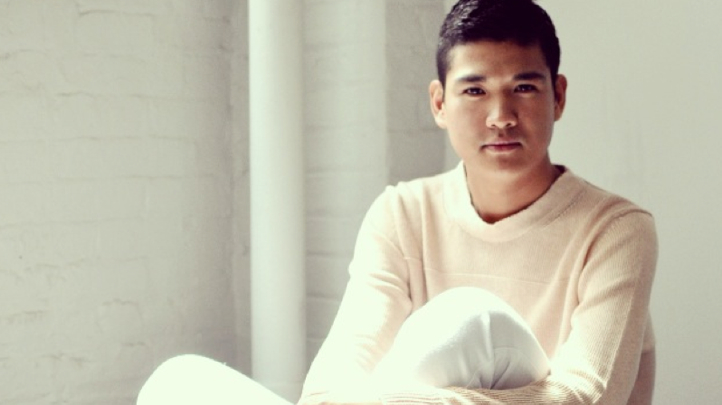 Ladies have had plenty of help in the packing department (from the likes of Nicole Gulotta and Kate Schelter), but we thought the fellas could use a few pointers, too. Known for his easy, effortless sense of cool, New York stylist Woldy Reyes weighs in on the perfect travel pieces gents won't want to forget on their next summer excursion.
What trip will you take (or do you wish you were taking) this summer?
"I'm planning a trip to Provincetown, Mass. with a few close friends for a birthday weekend."
Describe your perfect traveling ensemble.
"My perfect traveling ensemble would be wearing something comfortable yet fuss-free. For this trip, I would probably wear my black Superga shoes (socksless), Surface to Air portofino chinos slightly rolled up, and a crisp white 3.1 Phillip Lim pocket T-shirt. It's easy, stylish and comfy."

What's your packing philosophy?
"When I pack, I try to plan out outfits and use certain key pieces that I can use interchangeably that can take me from day to evening like a good lightweight blazer and a great pair of lightweight solid trousers. Less is always more."

What piece are you most excited to bring along and where/when will you wear it?
"I just recently got a Goorin Bros straw boater hat that I'm excited to wear when I'm lounging at the beach. It's a perfect hat to keep yourself cool from the sun, yet still look dapper."

What do you wish you could bring, but will probably have to leave home?
"My Prada creepers, because they take up most of the space when packing. Plus, they are impractical to wear but still super cool (because they're espadrille creepers)."

What toiletries are you packing and why?
"Packing up my Neutrogena Ultra Sheer sunblock SPF 55 because it'll protect me from the blazing sun, Kyoku for Men pore-reducing serum not only because it reduces your pores but also hydrates the face, and Kiehl's Lip Balm #1. The lip balm has a small amount of SPF and my lips dry up easily so this products works best on me."

When it comes to footwear, how many options are really necessary?
"There should be only three classic options for men, and they are a good pair of white Converse or black or navy Supergas for daytime excursions, a good pair of slip-ons—either Vans or a leather pennyloafer for evening attire—and a pair Nike Free Runs. I'm obsessed with the Nike Free Runs because they are lightweight and perfect for traveling. Plus, they're great for working out on the beach."

How about accessories?
"I keep accessories to a minimum, like a pair of really cool sunglasses (especially a polarized pair) or, to keep it cool and classic, Ray Ban aviators. A good watch is a necessity for guys and I like watches that let you change the wrist strap. Natostrap has great ones. They have really cool colors like red, army green and orange. It would be a great accessory to sport as it will add a pop of color to an outfit."

What's the one thing you always seem to forget on the road?
"This probably isn't fashion-related, but I always seem to forget to bring my iPhone charger and I end up buying new ones at the nearest electronic store."

Related Stories:
Packed-Up: Nicole Gulotta Stashes Turkish Towels, Natural Coconut Oil
Packed-Up: What Kate Schelter Is Bringing to Cape Cod This Summer