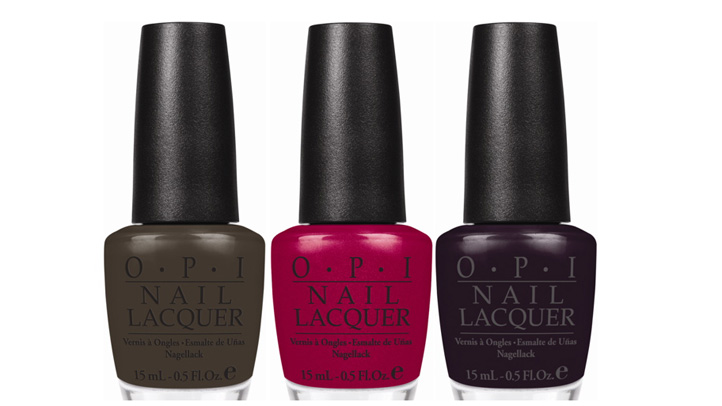 A quick pick-me-up can often be had in front of the
OPI
polish rack at your favorite manicure spot. It's not so much the colors themselves -- though, admittedly, they're often quite cheery -- as the outrageous (and weirdly appropriate) names.
Our favorite magenta-red, for example, couldn't possibly be called anything other than "Thrill of Brazil," nor could "Tickle My France-y" be something besides a perfect French manicure beige. "Who comes up with this stuff?" we've often wondered, pawing a new nude called "San Tan Tonio." Some Googling later, we found the lady responsible: Suzi Weiss-Fischmann, artistic director of OPI and official nail polish namer.
What first attracted you to the beauty business?
I have always had an interest in beauty and fashion. I began my career working in the New York garment industry, and that is where my love for color grew. From there, making the transition into beauty was easy, because I was already aware of color trends and what looked beautiful on people of all complexions.

Walk us through the process of naming the polishes: Who collaborates? Where do you look for inspiration?
Two of my passions are fashion and traveling, and colors that I see on the latest runways remind me of a certain places to which I have traveled. This is how I decide on many of the themes for OPI's collections, which often pay homage to these beautiful locations. Once the theme is decided upon, I sit down with a small team of OPI employees and together we come up with the names.

Somehow, the OPI polish names always feel really specific to the particular color, even if it's the billionth version of bright red. How do you capture the "mood" of a polish in a name?
We go off of the collection's theme for that particular lacquer and brainstorm potential color names. We even order food and bring in other props from the specific region for inspiration. It is a really fun time and we feed off of each other's creativity to come up with unique and interesting names for each shade.

Do you ever have trouble coming up with a new name? "Writer's block," so to speak?
We usually have too many names and have to narrow down the list! Coming to the meeting prepared and with props really helps inspire us and keep our imaginations flowing. It is such a fun and interactive process and there is usually no shortage of opinions and thoughts.

Is there a favorite shade you like just because of the name?
I love them all! There are so many fun and inspiring names that evoke a memory or feeling for me. For our spring Texas collection I especially like '"Y'all Come Back Ya Hear?" and "Austin-tatious Turquoise" and I am really excited about many of the names from the upcoming fall collection, "Touring America." The names really tell a story and remind me of my family's first cross-country road trip: "I Brake for Manicures" and "Are We There Yet?" are some of my personal favorites.

Which color are you wearing the most this season?
I have been wearing "Guy Meets Gal-veston" from the Texas collection. It is a beautiful, bright coral-pink that really pops against this season's neutral clothes.