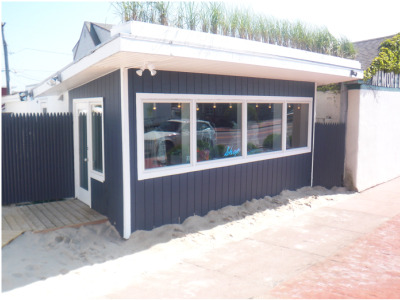 Manhattan has officially moved to the beach, and fashion won't be left behind, with Cynthia Rowley, Roberta Freymann and more setting up shop this summer.
Rowley went all the way out to Montauk, next to the Memory Motel in an understated surf shack that's stocking the entire designer collection, plus Cynthia Rowley for Roxy and a custom-designed Meyerhoffer surfboard. The outpost may have been a long time coming, given that Rowley has summered in the casual Hampton for years.
Back in the more buttoned-up East Hampton, Roberta Freymann will add a sister site to her eclectic Upper East Side shop. A summer town seems just the place for the designer's rich-bohemian statement jewelry and punchy party clothing, and we're guessing she was compelled to move nearer her numerous socialite fans -- Olivia Palermo designed a guest collection and none other than Tinsley Mortimer is hosting the opening party this Saturday -- for their summer holidays.
Other newcomers to the neighborhood include Chloe, Gucci and Balenciaga, spreading enough high fashion across Long Island to last the entire summer.