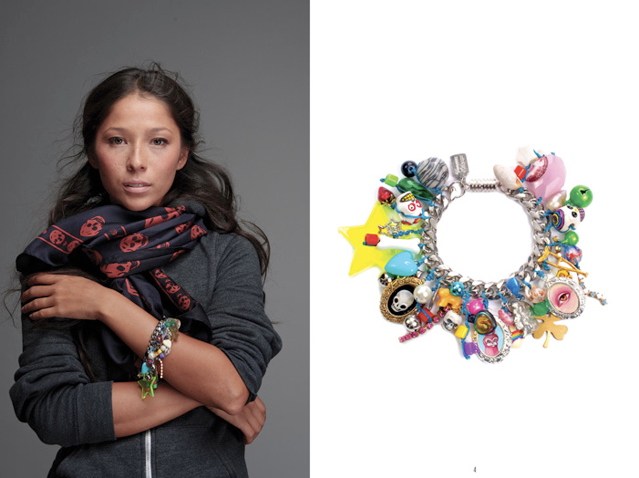 It takes serious chutzpah to leave a gig as Design Director for Zac Posen to launch a jewelry line, but that's exactly what NYC talent Venessa Arizaga did in May of last year. Now favored by the likes of Leighton Meester and Selena Gomez, Arizaga is establishing her namesake label as a go-to source for eclectic baubles with heaps of color and personality.
A recent Parsons grad, Arizaga's mission statement claims her love of fashion is rivaled only by her devotion to exploring new places, so it's fitting that the designer unearthed her passion for jewelry-making on a trip to Puerto Rico, where she started sewing together necklaces out of colorful thread and found seashells.
While her primary materials may have changed somewhat -- Arizaga incoporates heavy chain and quirky charms into most of her jewelry -- that carefree bohemian aesthetic remains the same. Since leaving her day job, the line has been picked up by biggies like Bergdorf Goodman and Opening Ceremony, ensuring her work will end up on some posh appendages indeed.