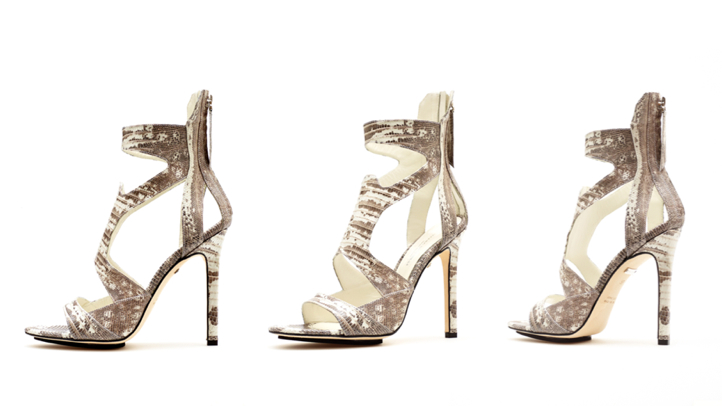 As the daughter of Sicilian tailor and seamstress, Tania Spinelli always knew she'd wind up in fashion.
It wasn't until meeting her father-in-law, cobbler Altemio Spinelli, that she fell in love with the world of fine footwear. "It was at that moment that I discovered my true passion," explains the New Jersey native.

After six years working on the ready-to-wear design team for Tommy Hilfiger -- whom she describes as a "mentor and friend" -- Spinelli finally gave in to the lure of shoe design, launching her eponymous collection of footwear in 2004.
True to her craftsperson heritage, quality is a crucial consideration of the line, which combines classic shoe forms (like a perfect pump or sexy strappy sandal) with modern design flourishes, like zig-zagging geometric cut-outs or intricate "cage" detailing.
"My parents instilled a deep appreciation for hand-craft, attention to detail, and the importance of fit and construction," Spinelli explains. "Witnessing their craft forever left an impression on me."
As such, Spinelli works closely with an Italian factory to ensure that each piece is perfectly executed. "It is a constant work in progress," she says. "But one that I love."
That love, she hopes, will trickle down to her target customer -- a woman she describes as "strong, confident and classic," with a bit of toughness. "The combination is sexy, and my shoes always reflect that sensibility."