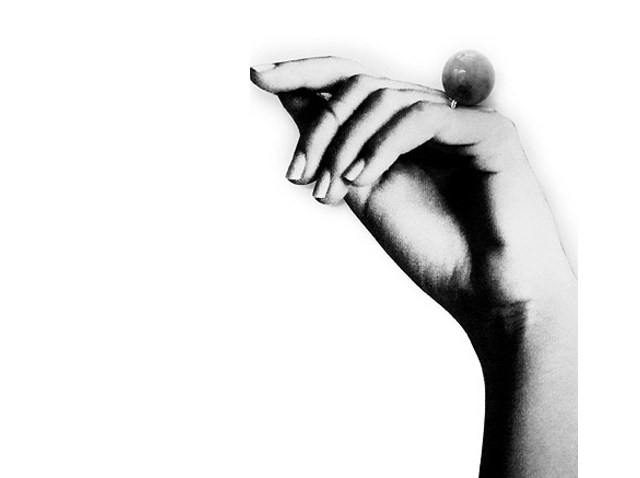 Design wasn't necessarily in German jewelry designer Saskia Diez's genes. "Both my parents have a medical education and are working as psychotherapists -- not always easy when you are a kid," she laughs.
Luckily, the designer overcame her medical DNA with a degree in Industrial Design and an ambition to launch a collection of subtle, precisely-crafted gems -- which she eventually did, of course, at none other than Paris Fashion Week.
Since its launch four years ago, Diez's collection has grown to include not only the jewelry that made her famous -- understated metal necklaces, delicate rings, "knotted" chain bracelets and, occasionally, more experimental items like beaded shoulder capelets and collars -- but also a range of stylish tote bags crafted entirely from paper.
"We often work with mock-ups out of paper," Diez explains of the bags' origins. "I was working together with Stefan on some bags and we always found it a pity, that the very special beauty of paper models often gets lost in the real product. Then we got some documents delivered by FedEx, in one of those unbreakable Tyvek envelopes. So there we had the possibility to keep the paper look in the finished product by using this material."
Other design experiments include a modular jewelry box fashioned from walnut and a range of children's baubles made from plastic beads.
"In every new collection I use and develop different skills, techniques and materials," says Diez, who claims that jewelry will always be the focal point of her collection. "I put a strong importance on proportions, details, graphics, elegance, a symbolic content -- and some humor."