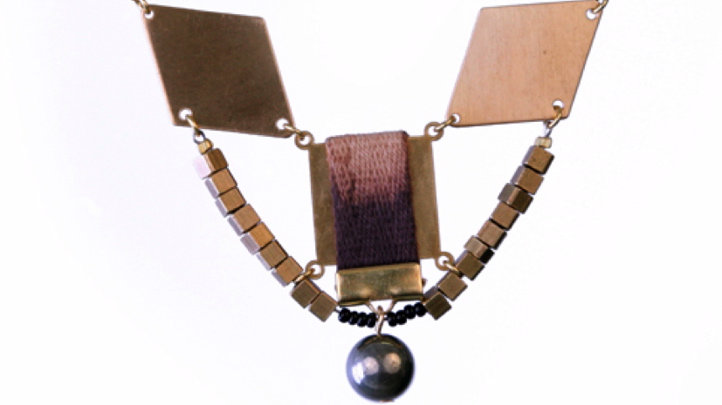 Sarah Fox of Cursive Design owes some of her passion for jewelry to her stylish grandmothers. "Both of my grandmothers had jewelry collections that they would go through with me," she says. "I always imagined myself as an adult with my own collection of treasures."
After studying sculpture, lighting design and color theory at the School of the Art Institute, Fox decided to merge her new found skills with her interest in jewelry-making. "The properties of jewelry design are so similar to sculpture," says Fox, who found inspiration in the success of a close friend who was running her own jewelry business at the time.
Looking at her collection, it's hard to imagine Fox doing anything else. "I'm always on the lookout for color combinations that intrigue me," she explains. "Some of my most recent collections have been inspired by the colors of the sky during sunrise and sunset -- the ombre color fades I keep thinking about are the ones that remind me of home. My parents home in North Dakota has a perfect view of the horizon. When I'm visiting them I always slip outside to catch the sunset. In a matter of 15 minutes you experience so many colors blending and fading into each other. It's so inspiring!"
One of Fox's design signatures is the combination of metals and soft textiles. "I love the balance they strike together," she says. "I hand-dye the textiles and really enjoy mixing my own colors."