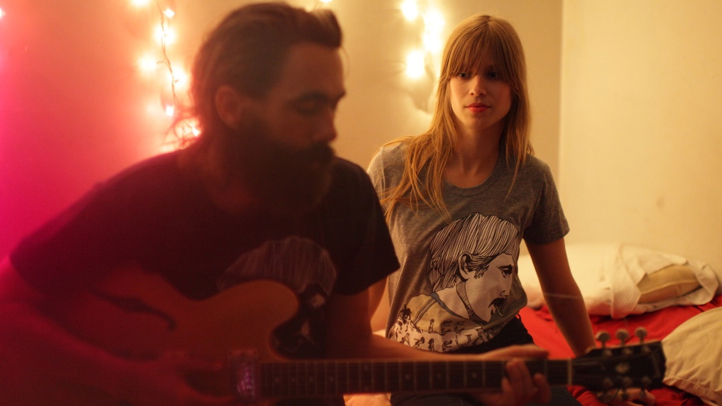 When Jess Rotter graduated from Syracuse University with a degree in painting, she couldn't find a studio space large enough to accommodate her canvases. Pragmatically, she began taking up "illustration work with 'apartment-friendly' mediums," she explains. "And that's when the fun began."
More specifically, that's when her collection of unusual rock 'n' roll T-shirts came into being. "I wanted to create a rock T-shirt line that didn't depict the usual suspects we see over and over again from the '60s and '70s," explains Rotter, who began designing the shirts in 2007.
"I love Janis Joplin and The Doors, but there are so many other amazing treasures from the age of denim and flowers, I wanted the drawings to act also as a warm discovery forum."

The collection -- dubbed "Rotter & Friends" -- depicts lesser-known rock heroes like Link Wray, Captain Beefheart and the Louvin Brothers embellished with bright colors and unusual design elements.
"I would say our Link Wray shirt is my favorite," says Rotter. "its super wearable, ages well, and I know that record was turned on to a great number of people because of Rotter and Friends, which means a lot."
Asked what other rock legends are destined for T-shirt immortalization, Rotter said that she was looking to create "a 'Cleaners from Venus' shirt ASAP. I've already chatted with the great Martin Newell and label Captured Tracks about it ... so just need to set some time aside and get that out in the world."