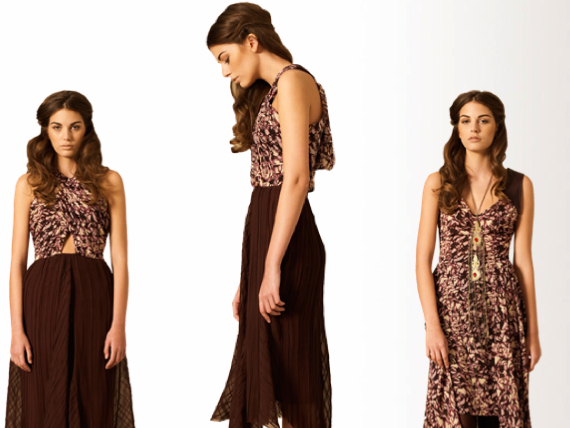 Nebraska native Morgan Carper unearthed her passion for design at a young age. "I always had a love for putting things together when I was a young child," she explains. "Once I decided that I wanted to be a designer, I never thought about doing anything different."
And thank goodness she hasn't: With a strong emphasis on special little silk dresses rendered in rich, paint-like prints, Carper's aesthetic is the perfect combination of easy and elegant with just a whiff of the exotic.
Many of her designs take inspiration from her travels around the world. "I have always been fascinated with the different traditional textile techniques of other countries and the fashion that comes along with it," she explains.
"Being able to be in the actual environment really sets the tone and mood for a future collection. Loads of photos, sketching and letting the surroundings envelope me -- that's what's brought back to my studio and then translated into a collection a few months later."
As for her distinctive prints, Carper says she often looks to natural formations like wood grain or rock patterns to create something that feels organic and geometric. "I'm also drawn to peeling paint, or rust found on a piece of sheet metal," she says. "There is beauty everywhere."