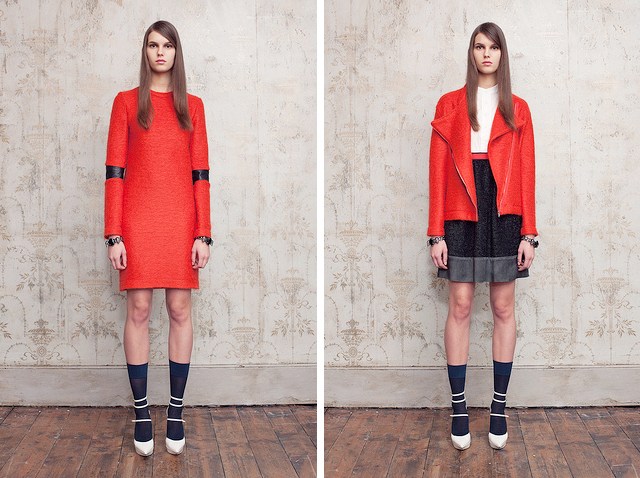 If you hadn't already heard of him, you're certain to start hearing a lot more about German-born designer Markus Lupfer this year.
"Since the age of 16 I wanted to be a fashion designer," Lupfer says of his early design inclinations. "There was a program on German TV in the '80s where they reported twice a year about the latest shows from Milan and Paris. I totally loved it and began taping and watching every program!"
It was over a decade ago that Lupfer launched his eponymous collection of womenswear, which eventually found celeb support in the likes of Olivia Palermo and Lydia Hearst.
Sequins and lush embellishments are a hallmark of the Lupfer brand. "For the latest resort collection we focused on signature stripes, in a bold color palette of yellow, red and green and on tape detail body-con dresses," Lupfer explains. "I was also inspired by the idea of 'accessorizing yourself,' and we ran this theme throughout into our sequin motifs and t-shirts."
To a large extent, however, the designer has remained a cult-favorite figure in Europe, where his is better known than he is in the United States. That is likely to change this year, though, with Lupfer's recent (and eagerly anticipated) brand expansion. A debut foray into menswear -- prompted by the insistence of several luxury retail buyers -- unveiled in April of this year promises to increase the company's visibility in U.S. stores.
Clearly exciting things are on the horizon for Mr. Lupfer, but when it comes to revealing what else we might look forward to from he and his team this year -- especially regarding the forthcoming spring presentations -- Lupfer remains mysterious: "You'll just have to wait and see."