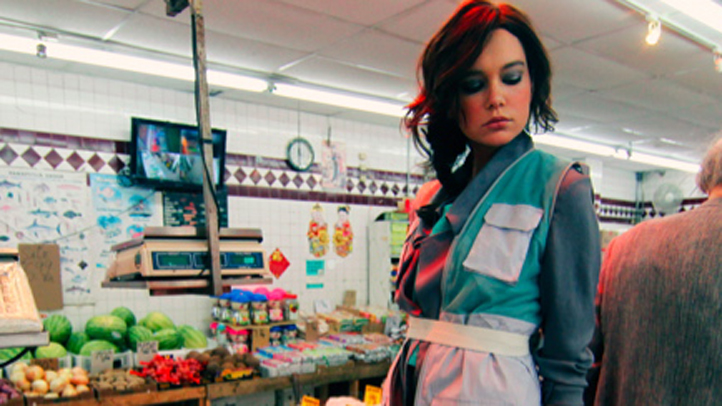 There was never any doubt that Jessica Yuen was going to be a fashion designer. "I started illustrating clothing as soon as I learned how to hold a pencil," explains Yuen, who went on to gigs at Donna Karan, Teen Vogue and Mischen upon graduating from Parsons. "Instead of running around wreaking havoc with other kids, I was quietly glued to my seat drawing dresses, bags and shoes. Needless to say, I'm pretty athletically challenged."
A born and raised New Yorker, Yuen often finds inspiration for her line, Bedford Street Laundry—named for her family's business that closed its doors in 2009—in the streets of her city. "I have a bunch of photos of subway grime, rusty metal gates, gum splatter and the like stored in my phone." Gritty though her inspiration may be, there's nothing unkempt about her collections, which look like meditations in precise tailoring with a young, fashion-forward appeal. The unusual technique was perhaps something culled from Yuen's time interning under Flora Gill and Alexa Adams of Ohne Titel. "[That experience] taught me the most in terms of originality and quality and also building a brand," explains Yuen. "It shouldn't be about riffing off things that already exist in the market but discovering and developing new techniques and concepts."
As for the archetypal customer Yuen keeps in mind for collections, she sounds like someone we wouldn't mind hanging out with: "She's smart," says Yuen. "She cares about what she looks like but isn't a primper. She appreciates fashion but has a life outside of it. She eats carbs. She has a sense of humor." Perhaps not so different from Yuen herself, who undoubtedly has the brains and the taste to take Bedford Street Laundry beyond NYC streets and into stores across the country.