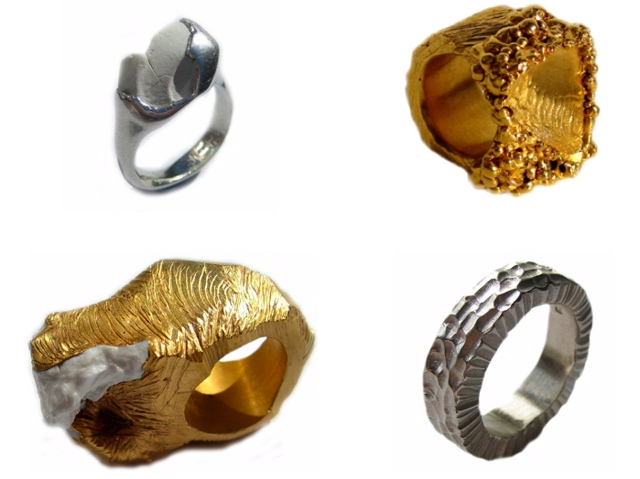 UK-based jewelry designer Imogen Belfield's unusual gems have the rare quality of seeming to be unearthed from an archaeological dig. Incorporating found objects as well as scraps of porcelain, gilded metals and quirky cast-metal objects, Belfield draws inspiration from vintage jewels, architecture and organic materials.
For her latest collection, "The Unshores," Belfield explored strong geometric shapes dappled with glittering green emeralds, blood-red rubies and clusters of gold nuggets set into the natural curvature of the metal. We were especially drawn to the toothy-looking "Arc" necklace, which features a dangerous slice of porcelain dyed a rich navy blue.
With a recent state-side arrival at Pixie Market, Belfield's quirky baubles are starting to find footing with an international audience. Look forward to more of her molten-lava cocktail rings and knockout statement necklaces on the sidewalk this season.