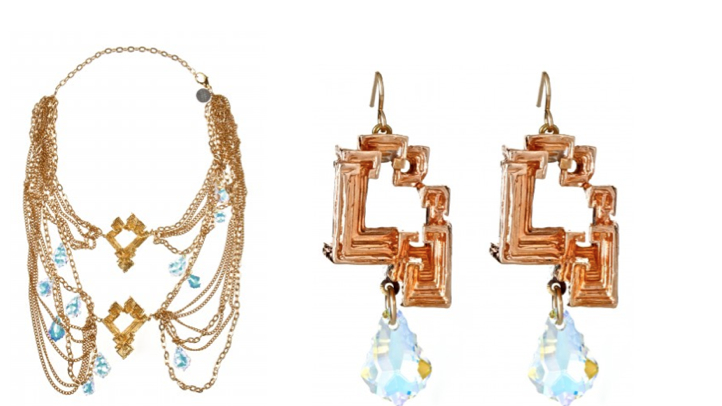 Michigan-native Rachel Dooley was still working as a lawyer in New York when she decided to launched her jewelry collection, Gemma Redux.
"About 6 months after I launched, Cameron Diaz, Blake Lively, and Jessica Alba all wore Gemma Redux pieces in the same week," says Dooley. "Seeing them make those pieces their own and wearing them out and about made me realize the pieces had broad appeal and really spoke to a laid-back, luxurious vibe. I realized then that this was what I wanted to do with my life."
Since then, 32-year-old Dooley has expanded her collection of feminine, eclectic baubles, relying on her technical know-how (she trained in mechanical engineering before pursuing a law degree at Fordham) and creative intuition to keep the brand progressive.
"I have always just been an experimenter," Dooley explains. "I don't read up on something or take classes, I just try things. I think you find interesting solutions and techniques that way, and I think that's what keeps Gemma Redux designs fresh -- they are always a half-step away from failures but it's the little tweaking that makes the work in an imperfectly perfect way."
Of course, nothing about her polished pieces suggests they were once near-failures. Often, Dooley allows her instinct for materials dictate the design. "I find materials I want to use in my collection and work with piles of them around me, trying things, taking things apart until I get designs I fall in love with," she says.
Petrified wood pieces, for example, or polished raw brass ("which is great for making big statement pieces that shine like a rich gold") are some of Dooley's preferred tools of the trade this season. "I am obsessed with busmuth crystal," she adds. "The rainbow metallic finish is really incredible."