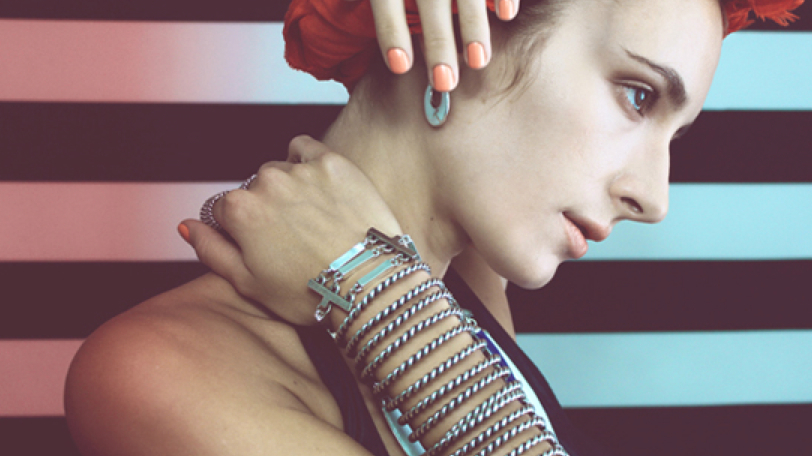 Asia Ragland knew it was time to make a change when her day job literally started preventing her from seeing the light of day.
"[I was] watching the pigment of my skin fade to an unhealthy, pale-ish tone," she says. "I knew if I wanted to achieve that close-to-perfect balance between making a living and actually living, I would have to combine the two."
The result was Feliks & Adrik -- both Russian boy's names pulled from a baby name website -- a collection of distinctive gems and baubles inspired, often, by pieces inherited from Ragland's grandmothers, as well as "mementos from my travels and photos from National Geographic."
Now in her second season, Ragland has discovered the wonders of working with enamel. "I have a strange fascination with color," she explains. "And being a visual person, it's what resonates with me the most. So, you could say I am pretty thrilled with this material."
For spring, Ragland experimented with twisted rope motifs for statement bangles and rings, as well as bright, candy-colored necklaces constructed in a rainbow-like arch.
Asked who she's eager to seeing sporting one of her pieces, Ragland replies unequivocally that Tilda Swinton would be a dream client. "Boy, would that be a treat."