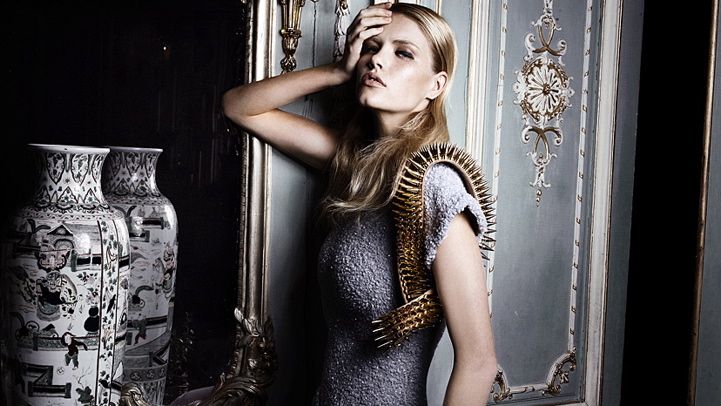 Designer Kym Ellery is one of our favorite new talents to emerge in the recent surge of hip "Down Under" brands.
A veteran of Russh magazine, Ellery cut her teeth in the editorial world before translating her vision into a fully-realized fashion collection, honing her skills in her native Perth as well as Central St. Martins in London.
Of course, to hear her explain it, she'd had creative inclinations long before entering a classroom. "My mother is an artist and taught me how to sew at a very young age," she explains. "Creating has always been in my blood."
No surprise, then, that many of her collections take inspiration from art world sources. "I am constantly citing art as a key source of inspiration when designing. For example, my most recent resort collection was inspired by a David Hockney painting," says Ellery. "It can be that simple sometimes. Just one thing that becomes an entire collection's soul." The designer also draws upon her favorite films when embarking on a new season. "There is so much to draw from ... the colors, the storyline, specific characters, or even the place where the story is set."
In spite of the sophisticated cuts and precise tailoring, comfort remains at the core of Ellery's brand vision. "Ellery is all about offering women comfort," she says. "Whether that means literally comfortable or if it is means garments that gift her comfort through offering confidence. For some women, being fashion forward is what comfort means to them, standing out in a crowded room."