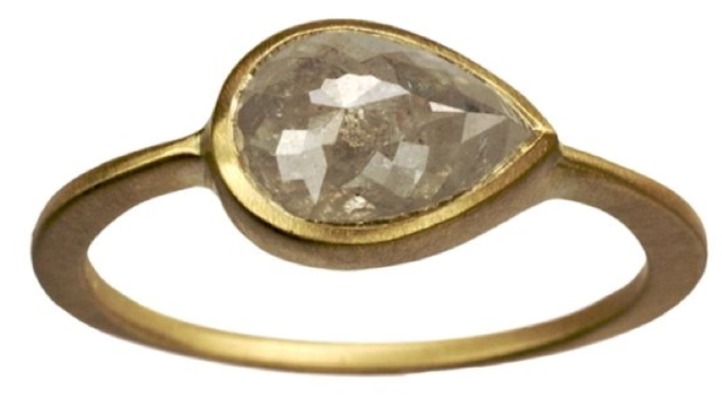 Conde Nast graduates Gillian Conroy and Danica Wilcox developed a passion for fine jewelry while working on photo shoots for the likes of Paris Vogue and Vogue Nippon.
"We decided to take a metal-smithing class so we could make our personal jewelry," explains Gillian, who'd always collected interesting jewelry during her travels around the world. "Then, during an amazing holiday in Rajasthan ... We met a family friend of Danica's who owned a small, artisan jewelry factory."
The rest, as they say, is history. Since 2006, the ladies have developed their shared label, aptly-named Conroy & Wilcox, to include a broad range of fine gems and "heirloom quality" adornments. Quirky details -- like the horizontal design of a gray pear-shaped diamond, for example -- keeps their classic look feeling fresh and lively.
"We both like a clean and minimal look with defined lines," explains Gillian, who studied to be an industrial designer before pursuing a passion for jewelry-making. "We love sorting through the packs of colored gemstones and diamonds at the dealers. For us it's like being kids at the candy store. We only buy metals that are recycled, and it is super important to us that the gemstones and diamonds are from sustainable sources and mined ethically."
As you might expect, their sources of inspiration are as diverse as their jewelry offerings."We both love visiting contemporary architecture projects," says Gillian. "Sometimes, it's a movie or exhibition at a museum. Right now we're both obsessed with Tilda Swinton and her wardrobe in the movie 'I Am Love.'"