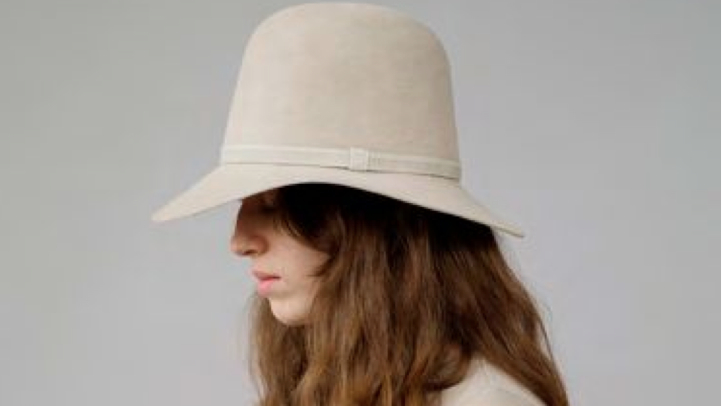 "I made my first hat when I was 13," says rising millinery star Dani Griffiths. "It was crocheted out of maroon yarn, and very misshaped and lumpy."
Humble beginnings, perhaps, but Griffiths—who collected hats in her British Columbia hometown before relocating to New York—has certainly honed her technique with Clyde, which centers around classic felted creations (wide-brim floppy hats, dainty cloche toppers) as well as cozy woven caps and hoods.
"I always appreciated their place in history," Griffiths says of her lifelong fascination with the accessory. "They're like time capsules of culture."
Having worked at LES fashion mecca Assembly, where she continues to serve as a sales director, Griffiths brought serious retail savvy to the venture, collaborating with business partner David Hershberger to ensure each hat had a sell-able, fashion-forward look.
"Lets just say I've cultivated a serious list of dos and don'ts from the designers and collections that I've been exposed to," she jokes.
Of course, nothing about the Clyde designs—fashioned from luxe materials like rabbit felt and Scottish wool—says "don't."
Asked how she comes up with the designs for her elegant toppers, Griffiths seems open to any and all inspiration sources. "It can be a funny facial expression or offbeat character," she says. "Old folks are a big one—old souls. Used bookstores, too."