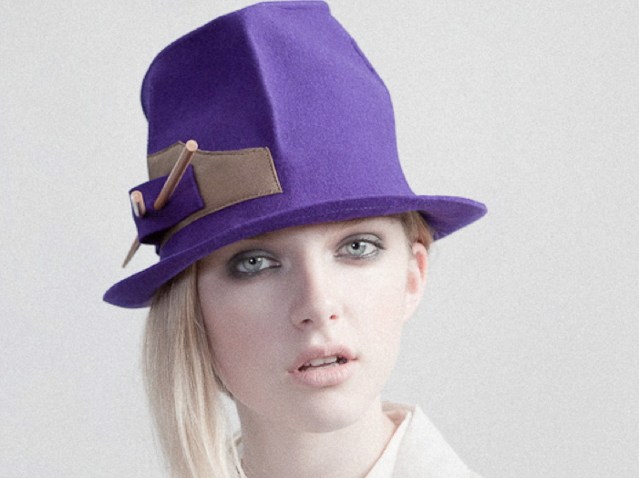 The fashion industry has come down with a serious case of hat fever in recent months, perhaps due to Kate Middleton's penchant for regal-looking caps and feathered headpieces, or maybe the sudden influx of statement headwear on the runways.
Whatever the cause, we've caught the bug in becoming smitten with milliner Claudia Schulz' vintage-inspired caps. Based out of Vancouver, Schulz decided to pursue a passion for headwear by signing up for courses with a local milliner. Five years later, she'd launched her own label, and generated a flurry of press attention with her funky retro designs.
Schulz works primarily with felted wool (and sometimes felted furs), which gives her the ability to really manipulate the form of each piece. The classic styles, however, are the real focal point of the collections, which demonstrate her ability to imbue even the simplest of shapes with fun, quirky design twists. For example, a super-fitted cloche with dainty ear flaps features a hand-embroidered owl at the temple.
Peruse a selection of Schulz' designs in person at Williamsburg boutique, Volang.