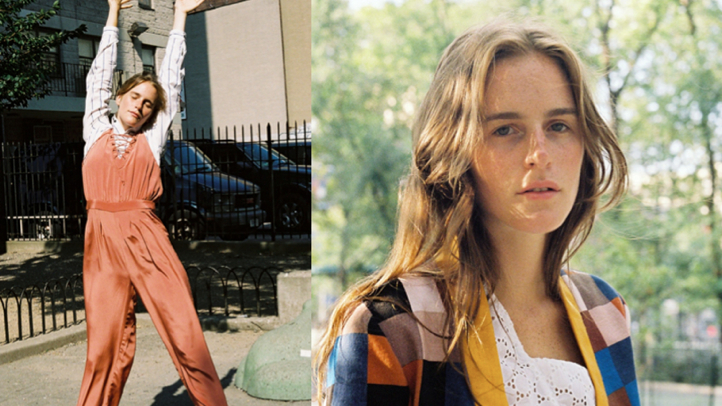 Melbourne native Jade Sarita Arnott knew she'd wind up in a creative field, it was just a matter of deciding which.
"My areas of interest range from visual art, fashion, writing and curation," says the designer, who launched her ready-to-wear collection, Arnsdorf, to unite her various artistic interests in a single professional endeavor.
"My idea was that by having my own brand I could pursue a range of my interests from concept through to garment, and imagery around the collection."
As disparate as her interests may be, the finished result is always cohesive, her collections exuding a carefree '70s cool combined with a modern, understated grace.
"I'm interested in the idea that events, environment and experiences can be inherited into one's memory and personality before even being born," says Arnott. "A lot of the time my work ends up mirroring my own life at the time."
Appropriately, her most recent collection, "1979," was inspired by the year of her birth. "I was pregnant with my first baby when I was designing it so it made me curious about the time when I came into the world myself."
For Arnott, that world-entering moment meant belted sleeveless trench dresses, cropped turtlenecks, overalls, and slouchy kimonos, all executed in soft, touchable textures.
"I'm really enjoying working with things that have texture," she explains. "I used a diamond weave cotton mesh in my last collection that is wonderful for layering, that's probably my favorite at the moment."
While her inspirations often come from gazing back to the past, Arnott is resolutely forward-thinking. "My favorite thing about working in fashion has always been that, by its nature, you are constantly moving forward and optimistically seeking the promise of a new creative ideal," she says.
As for the present, that burgundy cotton shift with an extra wide neck is our idea of a summer dressing ideal.