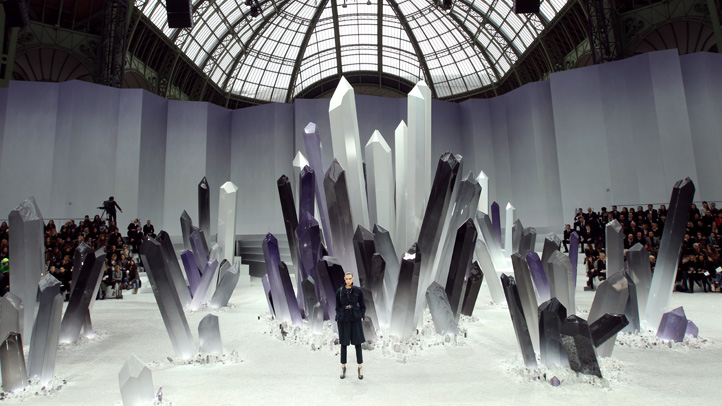 The Chanel runway shows are always one of the most eye-popping events of Paris Fashion Week, and this season is no exception.
With stars like Alicia Keys in the front row, Karl Lagerfeld sent his Fall 2012 collection for Chanel down an icy-looking runway littered with gigantic crystals in shades of purple, black and gray.
The icy setting seemed to reference Lagerfeld's epic Fall 2010 show for Chanel, which featured actual glaciers, though we were certainly relieved that the collection didn't feature the same furry suits.