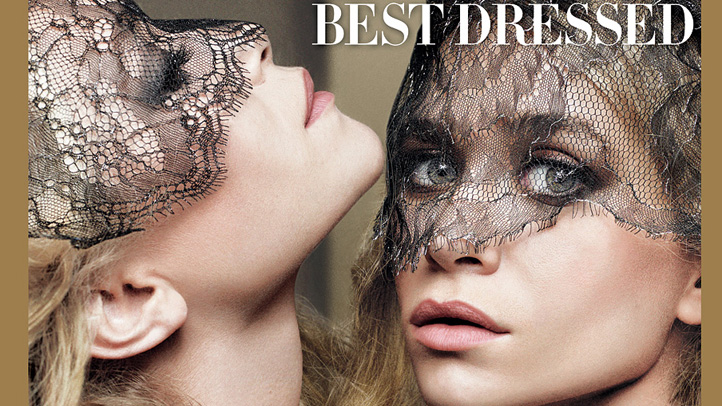 Vogue magazine's annual best-dressed list is out, and this year's theme is "Dynamic Duos," highlighting stylish twosomes (and in one case, a foursome). Actresses-turned-designers Mary-Kate and Ashley Olsen top the glossy's list, and as such snagged their first-ever Vogue cover (albeit a supplement).
Here's the complete list of the magazine's most stylish pairs, including Elle and Dakota Fanning and Beyonce and Solange Knowles.
1. Mary-Kate and Ashley Olsen
2. Elle and Dakota Fanning
3. Claire, Virginie, Jenna, and Prisca Courtin-Clarins
4. Ruby and Lily Aldridge
5. Poppy and Cara Delevingne
6. Bianca and Coco Brandolini
7. Beyoncé and Solange Knowles
8. Charlotte Gainsbourg and Lou Doillon
9. Pippa Middleton and Catherine, Duchess of Cambridge
10. Kate and Rooney Mara
For those who'd rather not imagine the world of stylish people paired of two-by-two, the magazine also features some tried-and-true members of the sartorial set like Kate Moss, Emma Stone, and Kristin Stewart.