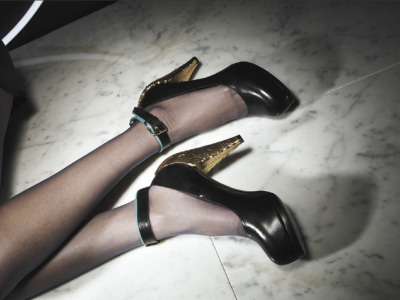 3.1 Phillip Lim's fall shoe collection tempts us one step closer to bankruptcy.
Like a carrot being dangled in front of us, the email alerts notifying us of fall arrivals have us aching for payday. The latest shipment to hit stores, Philip Lim's supremely feminine footwear collection spans flat riding boots with embossed skin detailing; on-trend clogs with tiers of rich twisted leather; clog booties (need we say more?); ankle booties with gunmetal stud-encrusted cone heels; slightly pointed platform Mary Jane pumps; and pink-and-army-green peep-toes with punched leather ruffles.
Should you overindulge, just walk it off.