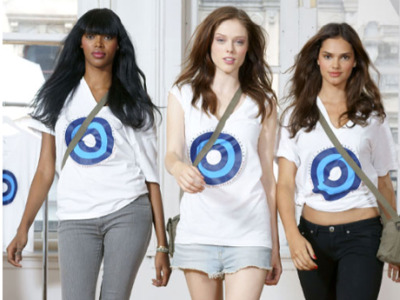 Nine West and the CFDA will team up with Fashion Targets Breast Cancer on the "Runway Relief Program," counting models' steps in pedometer-equipped boots to benefit charity.
For each step racked up on the Fashion Week catwalkers' pedometers, the companies will make donations to meet the projected $75,000 goal. Participant Coco Rocha--who'll be tracked along with Jessica White and Lisalla Montenegro--told WWD she wants to be the model with the most steps at the end of the week, therefore planning to foot her way around to fittings and shows.
Mortals can get in on the hot-steppin' fundraising action by sponsoring a model (1 mile=$1), or, by purchasing the limited-edition boots from ninewest.com, modelinia.com, or the Nine West Facebook page at the end of the month. No word yet on whether they'll come equipped with pedometers.