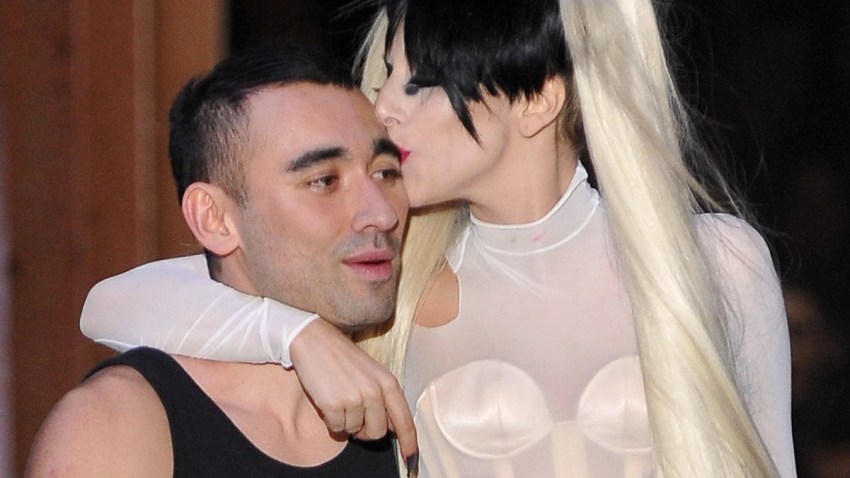 Having shot to stardom as Lady Gaga's stylist and subsequently, the creative director charged with revamping Mugler, Nicola Formichetti has a lot going on -- most immediately, a fashion week pop-up shop in Tribeca, September 8-21.
In an interview with Milk Made (the blog of Milk Studios), Formichetti mused on lightweight fare, including growing to like his Italian-sounding name (he used to say he was Nick at Starbucks), the inspiration behind upcoming fall shoots and, of course, details on what to expect from his temporary space -- which, he tells Milk, he'll be "in and out of" all the time.
I will have cool stuff from Japan, young designers, Uniqlo, a performance space. As well as creations that I did for Mugler, Lady Gaga, etc. Also I'm launching my own brand next year, so there will be a sneak preview of what's coming up in the future for that. So please come and visit me.
It's unclear whether Gaga might make an appearance, or how the pop-up shop might position Formichetti for some other Fashion Week appearances (Milk is, after all, a major site for Fashion Week shows), btu we're betting the designer will leak some more intel online in the coming month. After all, he has quite effectively blazed a name for himself by relying onthe portals of social media
, and believes the future of fashion is in the digital realm, however that may be, telling Milk: "The fashion industry as a whole will shift towards digitalism too. I don't really know how, but it'll be great! I love change!"