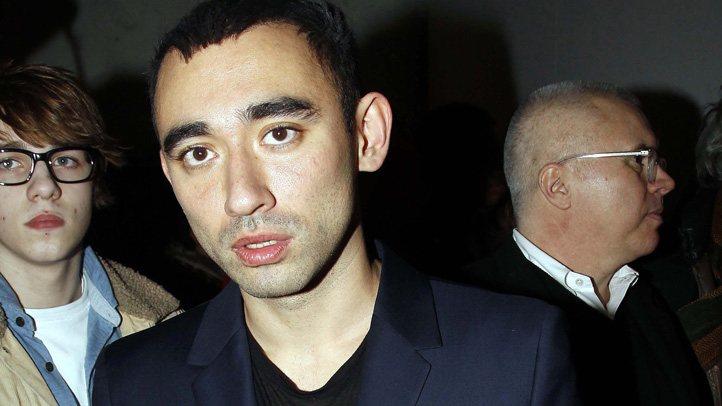 Having enlisted Lady Gaga to create the soundtrack for his Mugler menswear debut, Nicola Formichetti plans to pump up his sophomore collection with an "uncensored" video that he reportedly plans to debut on the decidedly not safe for work website, Xtube.com.
Formichetti, whose menswear show for Mugler is scheduled for Wednesday in Paris, has been sprinkling teaser snippets of the two-part film, entitled "Brothers of Arcadia" across Facebook, Twitter and Tumblr. A caption under a photo of the film's director indicates part one will be out tomorrow, part two on Wednesday and "part X" on Thursday.
The New York Times' blog, The Moment posted a teaser shot from the film, complete with a greased-up gladiator-type posing between Roman-style columns. Formichetti told the paper:
"I live in New York now but grew up in Rome with the baroque and classical architecture and sculpture everywhere," Formichetti said. "So I suppose this project is a combination of the two."
In addition to the artistic flourishes and what Formichetti promises to be "lots of hot boys" on his Tumblr, the film will feature music by Jessica 6, with an appearance by the band's lead singer, Nomi Ruiz.