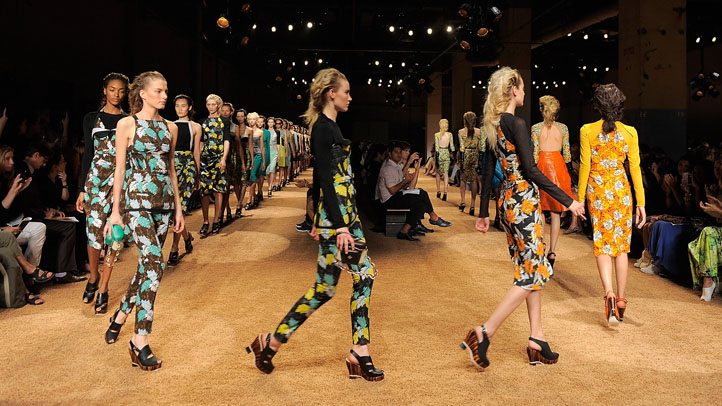 After months of back-and-forth debate with organizers of Milan Fashion Week, it appears that the CFDA and BFC (the organizers of New York and London Fashion Week, respectively) have blinked first: The cities have agreed to move the dates of New York and London Fashion Week up a week, so that the Spring 2013 runway shows will kick off in New York on September 6.
The drama surrounding the dates has been raging on and off since early last fall, with Milan arguing that the various fashion week dates needed to be moved to ease production woes and New York and London (who would be forced to either overlap with Milan or move their respective fashion weeks) arguing that the dates should remain the same.
In a joint release issued today, the CFDA and BFC seem to stress that, while they have agreed to move their dates, the move should be seen more as a short-term fix:
Both organisations remain committed to finding a long term solution that would see a confirmed Fashion Season where brands and designer businesses in all four fashion capitals (New York, London, Milan and Paris) can plan for the long term and when exceptional circumstances arise there is dialogue and emphathy to find a solution that works for all.
The "dialogue and empathy" line may be a subtle dig at Milan, which issued rather caustic statements like "Let the best one win" during the months of debate. In any case, the new dates are as follows: New York Fashion Week will run September 6-13, 2011; London Fashion Week will run September