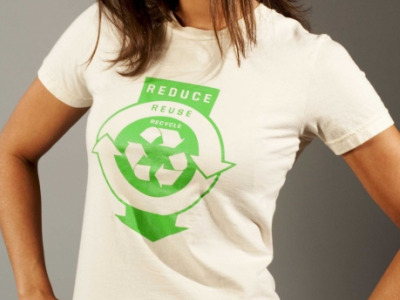 A group of about 100 big retailers have been working with special software to develop an eco index rating system, the Wall Street Journal is reporting.
But will it work?
Creating environmentally low-impact goods is difficult, especially in the high-impact industry of textiles and clothing manufacturing. Treatment processes, growth of natural fibers, creation of synthetics, massive levels of transport and the disposable end-product pose tremendous environmental obstacles and demands that, as society shifts its focus, are being examined for opportunities to minimize clothing's footprint.
Enter the new eco index rating system, which will debut at the Outdoor Retailer trade show in August. So far, a slew of companies are participating in measuring various stages of their manufacturing and distribution practices to earn "points" that contribute to an overall rating the Journal compares to the Energy Star rating for appliances.
Of course, it's impossible to generate an accurate system accross all genres of apparel by simply slapping a number on a tag. The article examines the drawbacks and debates going on with the system, among the large and varied group of retailers involved to date. Though there are several, participating companies comprise mostly big (Levi's, Adidas, Nike, Target) and outdoor (Timberland, Patagonia, Columbia) brands. The luxury sector has not, and perhaps will not, get on board with a general model of ranking practices among mass-market products.
It's fascinating to learn how companies are monitoring their practices, and even though at this fledgling state that's far from foolproof, it's certainly a step in the right, increasingly conscious direction. We have a feeling the eco index will be important to understand because of the information it may or may not provide--such general categories can provide misleading data in some cases. How can a small, independent company compete for the same amount of points as a behemoth with resources to be selective with their suppliers? If making a shirt is "greener" than making shoes, are you supposed to opt out of donning footwear? Clearly, many questions yet to be answered.
In any case, if you begin to see a number pop up on the stuff you buy, it's a good thing all around. The better informed you are, the better purchases you'll make for yourself and Mother Earth.