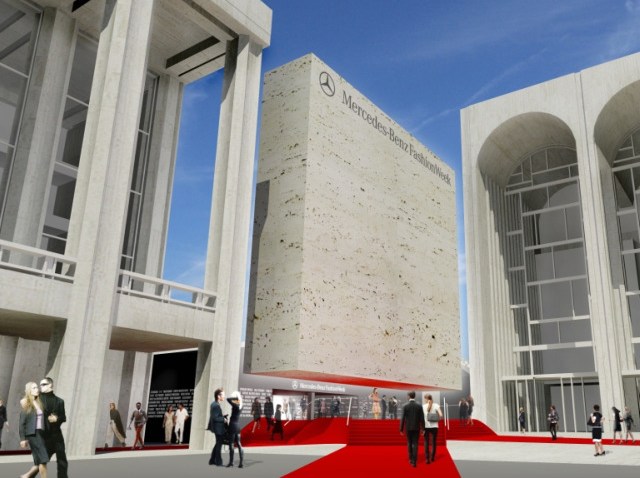 The preliminary lineup for the all-new fashion week at Lincoln Center has been announced, and there are a few note-worthy new faces to add to the roster of usual suspects like Diane von Furstenberg and Vera Wang.
The new designers joining the Lincoln Center team this September, as reported by The Daily Front Row, include Bill Blass (along with new creative director Jeffrey Monteiro), Betsey Johnson, Cynthia Rowley, Derek Lamb, L.A.M.B., Bibhu Mohapatra, Buckler, Jenny Packham, Rosa Cha, Ruffian, and Vivienne Tam, among others.
It's note-worthy, however, that among these new faces, there is only one designer thus far planning to abandon the lineup at downtown's MAC-sponsored Milk Studios venue, which has proven to be a massive draw for the downtown, indie set for the past two seasons. That designer is Gwen Stefani for L.A.M.B., a label that seems to have the larger reach (and, admittedly, cash flow) to make the move uptown. Thus far, it appears that It-designers like Proenza Schouler and Alexander Wang are remaining downtown for September, or at the very least off-site.