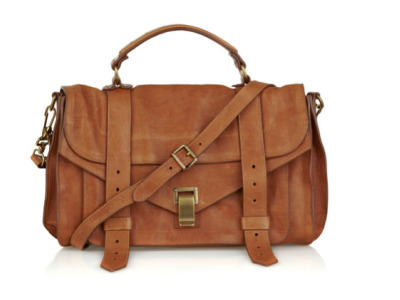 Net-a-Porter's 10th anniversay is coming up and the e-tailer is giving away one remarkable wardrobe to celebrate.
Anniversary promotions are a dime a dozen among brands, but we're pretty taken with this particularly generous birthday contest: wannabe winners must submit a photo of themselves in their most statement-making outfit of the last ten years with a description of why they love it, and the editors will pick a winner to receive 10 wardrobe icons in return.
When those 10 items include the Proenza Schouler PS1 Satchel (that alone would have us tearing through our closets for our all-time best looks), a classic Burberry trench, Miu Miu black patent leather pumps, Belstaff riding boots, an Alexander Wang strong-shoulder crepe wool dress, a Herve Leger pencil skirt and more, then this is a contest worth posing for.