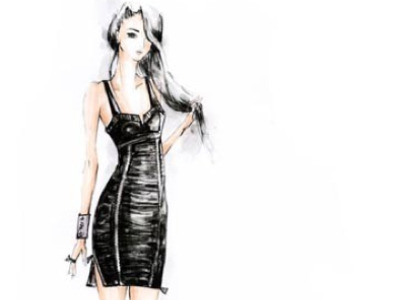 As part of the glam face of the Thompson Hotel, the female staffers who run the properties' trendy lounges must look good. Nanette Lepore is helping them out by designing an LBD uniform for the summer.
In addition to the Thompson LES, the Donovan House in Washington and LA's Roosevelt Hotel Tropicana pool bar will be outfitting the ladies on staff in the slinky, easy-to-wear getups by designer Lepore.
We'd say lucky them, but considering how hard they work while looking good in the process, it's more like, well deserved.