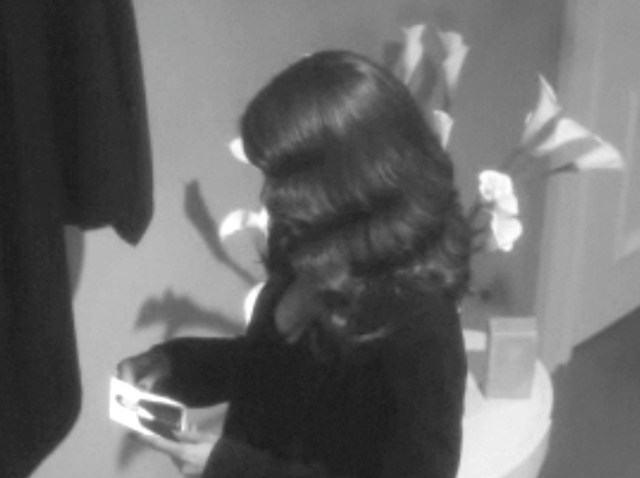 There's been a certain amount of speculation surrounding the mysterious "viral" video released two weeks ago starring Katie Holmes. The Valextra bag featured prominently in the clip caused many to believe that the ad was a promotional effort by the luxury handbag company. Today, however, WWD revealed that it's not actually the bag, but rather Katie's hair color that we're supposed to take notice of.
This is all a big confusing, after all, since the campaign is called "What's in the Bag," and the clip ends with a shot of Katie's satchel being dramatically unzipped. Not to mention that everything is in black and white, which makes an accurate observation of hair color somewhat difficult. But it's officially John Frieda, not Valextra, that's behind the mystery campaign, pushing a new "hair foam" product, according to WWD.
As WWD reports, the storyline of the video follows a famous actress (played by Holmes) making the decision to leave her colorist to primp her locks at home. The complete film will screen tonight at Lavo nightclub, and doubtless everyone in attendance will feel some measure of puzzlement as to why a hair care brand is asking its customers to guess what's inside a $4,000 handbag.