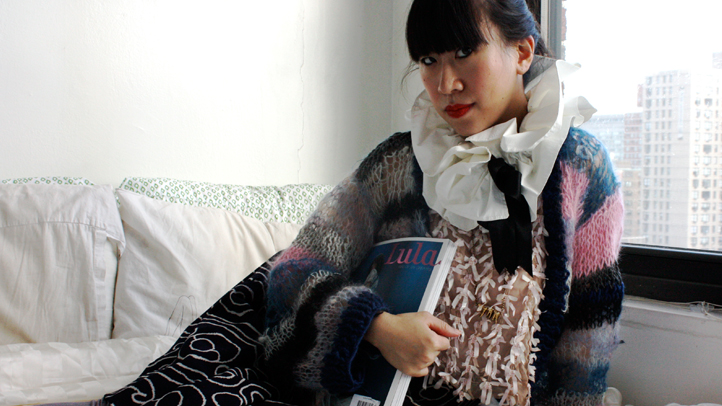 Blogger and jewelry designer Tiffany Gong of Six Six Sick is an authority on rising New York design stars as well as established brands currently making waves in the industry. A quick perusal of her blog reveals hundreds of names-to-know in the business, so naturally, we were keen to hear what labels (both big and small) have piqued Tiffany's interest for the Fall '12 shows at New York Fashion Week.
Timo Weiland: "Timo produced the most gorgeous, ethereal digital floral prints for his spring collection, which looked even better in person than on the runway. I wanted every single piece!"

Rodarte: "One of my all time favorites. I'm always surprised by what the sisters Mulleavy come up with each season. I think that they're one of the greatest forces of innovation in fashion right now."

Alexander Wang: "Love him or hate him -- I'm in the former category -- you always want to know what he's up to. You can guarantee that his show will set the tone for what girls on the streets of New York will be wearing next season, or even right after the show."

Risto: "I don't know if Risto will be showing his collection this season, but his clothes are always forward-thinking, and he always has the most creative prints that are inevitably knocked off by everybody."

Jonathan Cohen: "My friend Jonathan Cohen is another master of digital prints -- I obviously have an obsession with them. I always look forward to seeing what subject or theme he chooses to concentrate on each season."