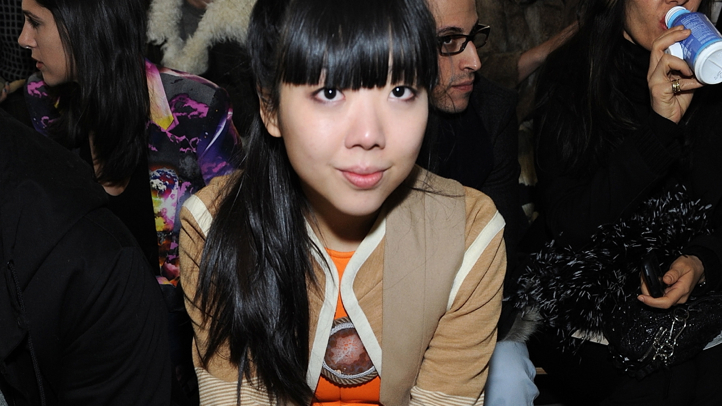 During New York Fashion Week, we often marvel at the stamina of Susie Lau, the British style blogger behind Style Bubble, who seems to make it to every noteworthy show, prohibitive-looking platforms notwithstanding.
Naturally, we were keen to see who was at the top of this tireless blogger's must-see list. Here, Lau's five can't-miss picks for the Fall 2012 shows.
1. Suno: "I'm interested to see how Suno will move their aesthetic forward. They've been doing such great print syntheses the past few seasons!"

2. Thom Browne: "Thom Browne is always a treat to see as a visual stimulant because the presentations are so well conceived and executed."

3. Thakoon: "Thakoon did something really brave last season with that cowboy and Indian mix, so he'll definitely be one to watch."

4. Rodarte: "Rodarte is always a highlight at New York just because you never really know what to expect."

5. Marc Jacobs: "Finally, Marc Jacobs so often sets the tone for the season and it's always interesting to see what theme he's delving into."