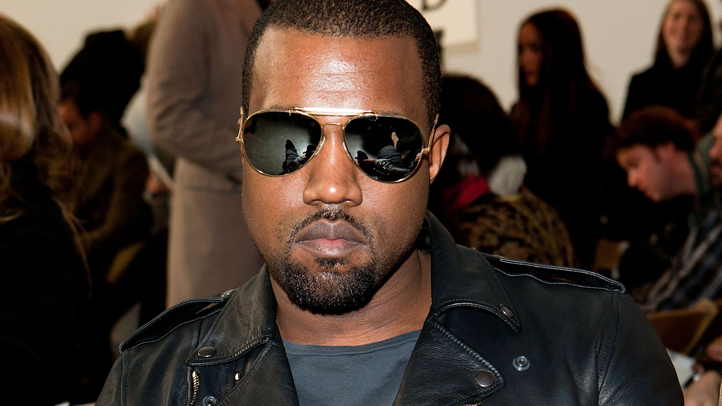 Rumors that Kanye West is contemplating his own place in the fashion industry continue to spread, with the latest being a new report in the Telegraph that the rapper is, in fact, hard at work on a new high-fashion collection that he plans to launch out of Paris.
The news come just a few days ahead of Monday's CFDA Awards, at which West will reportedly present Céline's Phoebe Philo with her award. It's no secret that the conspicuous superstar has been immersing himself in the fashion world with designer face-time and frequent front-row appearances at Paris fashion week, as well as collaborations with Louis Vuitton and M/M. That said, other reports surrounding his fashion prowess have been squashed: While he did intern at Fendi, rumors that West would enroll in London's prestigious Central Saint Marten's design college were proven to be false.
While details on what the potential collection will entail have not been revealed, according to the report, it could be slated for a presentation as early as September, showing pieces for Spring 2012.