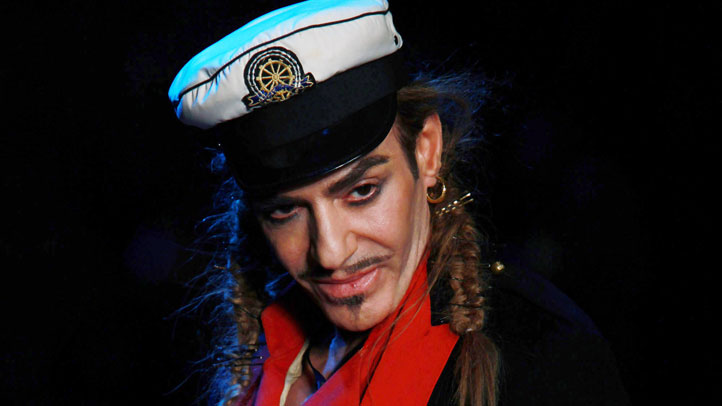 Days before he is to appear in court to set a date for his trial over alleged anti-Semitic remarks, designer John Galliano has now found himself in a new kerfuffle with his former lawyer.
Galliano recently dismissed Stéphane Zerbib, the lawyer who had been representing him throughout the initial melee around his alleged remarks in February, telling Vogue UK that the company had found some "apparent irregularities in respect of his firm's administration of Galliano's financial affairs over a number of years." Galliano hired a new lawyer, Aurélien Hamelle.
Now, however, it seems Zerbib is fighting back, recruiting his own lawyer to file a suit against the designer for defamation "among other complaints," WWD reports.
The suit is just the latest in a series of legal woes for the designer, who has been fired from Dior, ousted from his own label, and now faces jail time in France if convicted of racist remarks he allegedly made in a cafe in Paris.