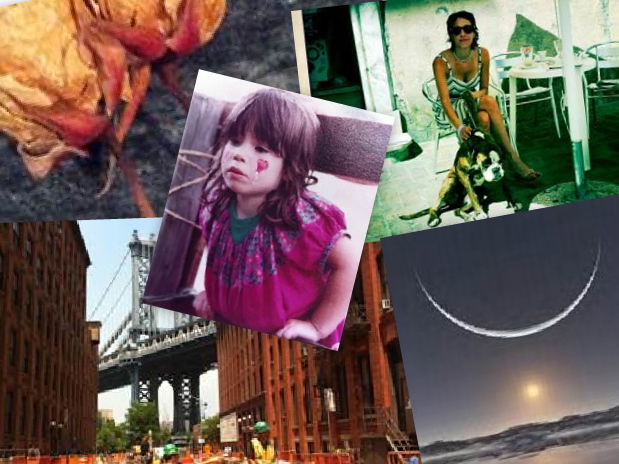 Designed for "the shameless romantic," Nolita-based lingerie brand Only Hearts has become a neighborhood institution, supplying New Yorkers with beautifully-crafted underpinnings, sleepwear, and even slinky little party dresses.
Needless to say, we were eager to see what kind of romantic inspiration sources founder Helena Stuart had up her sleeve. From golden rose petals to a glittery moon scape, Stuart's mood board turned out just as lovely as her line.
Baby Girl: "I was looking everywhere for the right shade of a very dark hot pink - and i found it in the shirt my daughter was wearing in this snapshot from 1983!"
Rosebud: "These flowers -- from one of the most beautiful weddings I've ever been to -- remind me where to look for romance and inspiration."

Construction Scene in Dumbo: "I love the contrasting movement and stillness, and the orange and white."
Sicilia: "The shadows here of the afternoon sun in Southern Italy are captivating, and the striped sundress is timeless."
Moon Scene: "The calm but radiant sparkle captured in here is the kind of glittery touch I was looking for in a spring party dress."