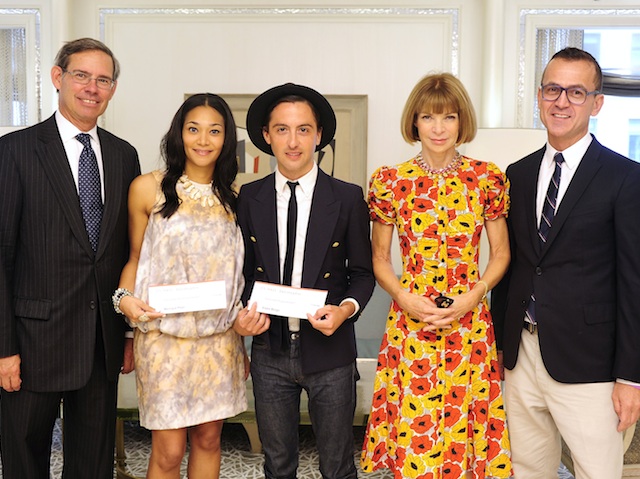 On Tuesday, jewelry designers Eddie Borgo and Monique Pean were awarded enormous grants as part of a three-year partnership between the CFDA/Vogue Fashion Fund and Tiffany & Co. Any of the nine jewelry designers who had been named finalists since 2004 were eligible to apply for the grant, but only two walked away winners, with sums up to $150,000.
"Obviously, we're all totally thrilled," the designer told us."I was absolutely shocked when I found out. I actually got the call right after talking my way out of jury duty. Being a young designer and going from, you know, saying your business can't survive without you for a week, to this, is totally mind boggling!"
While Pean and her team haven't finalized any plans for the grant money, the designer says the primary focus will be expanding the current line of sustainably-made fine jewelry. "We definitely want to expand our Atelier line, as well as our eco-friendly bridal collection. Those are major priorities for us. We'd also like to continue to expand and develop our new line with Barney's, which will debut this fall."
Asked how she thinks the grant will affect her business, Pean is confident that "it will completely change everything. Starting a business in fine jewelry is so challenging -- I'm so incredibly grateful to the CFDA and to Anna Wintour and Tiffany & Co for understanding that challenge. I think the award really shows their commitment to young designers and to cultivating the next generation of talent."