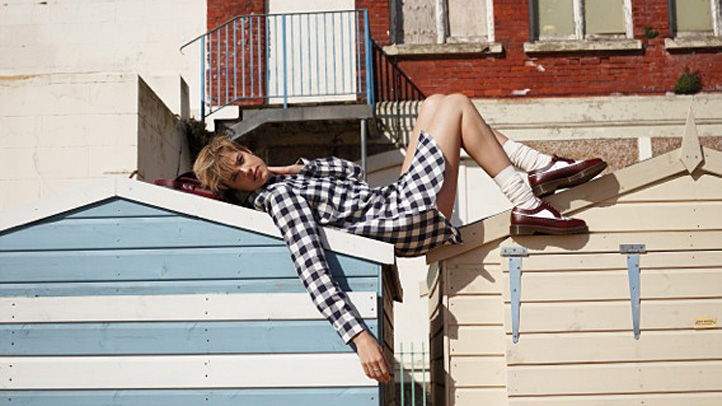 With her punky blonde 'do and rebellious sense of style, British model Agyness Deyn was practically a poster girl for Dr. Martens even before she signed on to star in the brand's Fall '11 and Spring '12 campaigns (pictured above).
Now, the English footwear company is taking their relationship with Deyn a step further, with plans to unveil a collaborative collection of boots and ready-to-wear for Fall 2012, WWD reports. A press release noted that "the partnership brings together two British icons, championing individual style and united spirit."
The move isn't altogether surprising considering that Deyn's collection will likely drive attention to the company's new collection of ready-to-wear, which launched late last spring.
Details of the new collection will be released closer to launch, but if Deyn's wardrobe is anything to go by, we would expect to find tomboy-inspired separates like button-down oxfords, cropped trousers and short, flirty T-shirt dresses in addition to funky shoe fare.