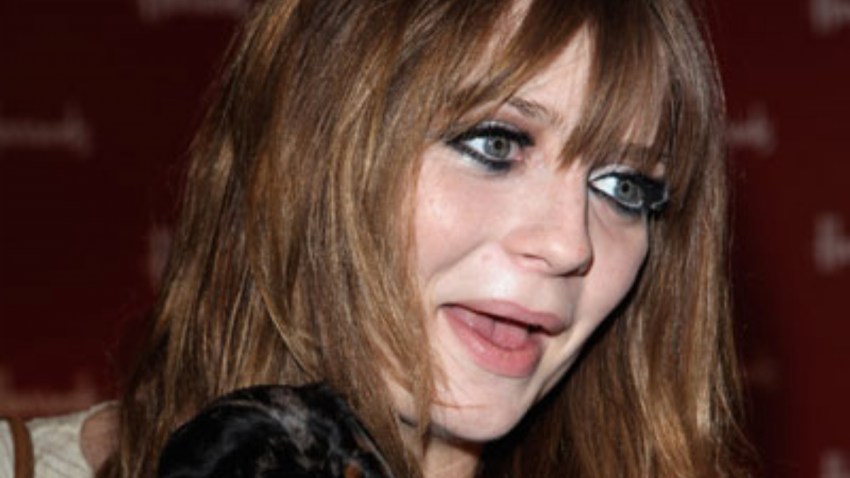 Mischa Barton recently unveiled her very own collection of clothing, answering the question "what has Coop been up to?" for former OC fans.
While the actress hasn't taken many starring roles since her departure from the cult teen drama, she's become something of a street style phenomenon in the interim, best known for her vintage-inspired ensembles and bohemian sense of style.
WWD reports that the actress showed the new range for the first time in a rather unlikely venue: Dubai Mall's "Rivaage" boutique. The collection -- designed with her stylish mother, Nuala -- reportedly boasts the same boho-chic feel one would expect from Barton, with feminine skirts, jumpsuits, leggings and even a signature "Mischa" jacket, all priced between $45 and $450.
While the collection won't be available in the United States until later this summer, Barton already has plans to "grow the business organically," kicking off with a 1000-square-foot boutique in London stocked with ready-to-wear, accessories, and a signature collection of cosmetics (launched in February of this year).
While Barton went through a rocky patch in recent years, she is one of the style-setters from whom we always would have expected an eponymous collection, so the pairing feels right, even if the timing seems late. (Her co-star Rachel Bilson, for example, has been putting her stamp on items like her ShoeMint collection for a while now.) In better news, Barton assured WWD that she hasn't abandoned the acting game for good, so we may see her on the big or little screens again yet.