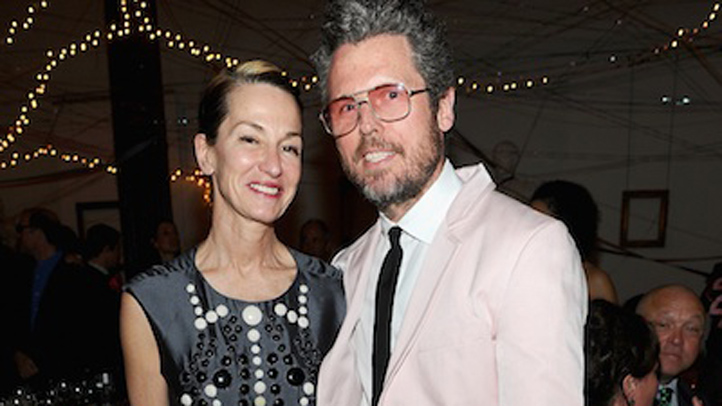 Cynthia Rowley will introduce her new menswear line, Mr. Powers, online and in stores this July, WWD reports. Named for her husband, Bill Powers, a New York gallery owner and judge on the Bravo series, "Work of Art," the line represents Rowley's return to the category, which had waned from her repertoire over the years.
"We've always had a sprinkling of men's wear available, but we wanted to make a more concerted effort with it because of the greater visibility it's gotten from Bill wearing the clothes on 'Work of Art,' " said Rowley. "He needs more stuff to wear and people keep asking for it."
But, Rowley pointed out to WWD, with a laugh, that's not to say Powers has a hand in the design of the line:
"We are only using him for his name and his fame. He might say what he wants, but by then it's probably too late."
The collection, which will retail between $60-$495, consists of 24 styles of sport coats and jackets, sweaters and T-shirts—in other words, all tops. Because, said Rowley, "we think everything looks better with jeans — and guys already have their favorite jeans."
A woman—and designer—who certainly seems to know what men want.