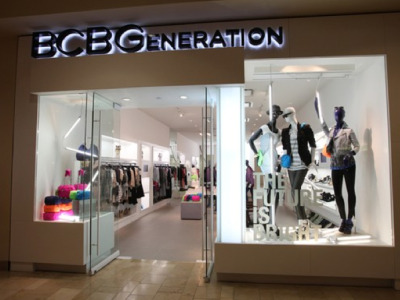 The relatively new BCBGeneration arm of Max Azria has launched a chain of stand-alone stores, with the first handful in California, Texas, Florida and New Jersey opening by today and another 25-40 to follow within the year.
Generation is headed up by Azria's daughter, Joyce Azria, who outlined the mission for the stores to convey an entire youthful, fun lifestyle around the clothing with clean and colorful decor to match an accessible price range on the merchandise that's about 70% lower than the BCBG Max Azria contemporary line.
Targeted towards shoppers between 18-25, Generation will be pushed heavily via social media (obvi) and plans to position itself above the disposable fast-fashion of H&M and Forever 21 with higher-end service and high-quality shopping bags. Seems like teens are queen these days when it comes to fashion and spending power.